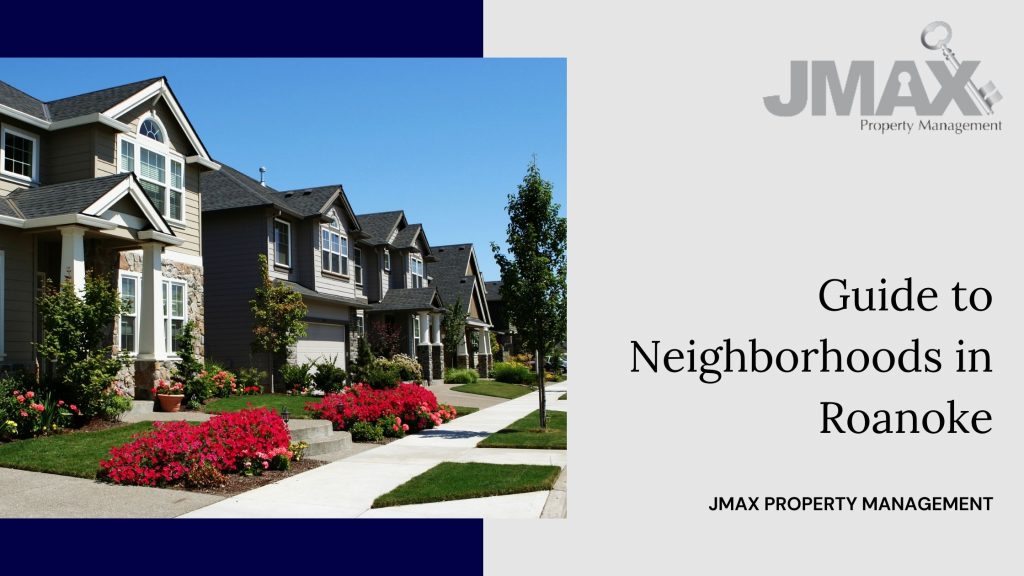 Roanoke is an attractive city known for its scenic views and friendly community. Residents love living in Roanoke for its small town feel and beautiful mountains, lakes and hiking trails.
The affordable city also offers quality schools, local festivals, breweries and restaurant options.
If you're thinking of moving to or investing in Roanoke, here are 5 neighborhoods to consider:
1. Downtown Roanoke
Downtown Roanoke has increasingly welcomed residents over the last 2 decades. This part of Roanoke oozes with history from the 1920s, giving it a unique charm.
It offers condominium units and townhomes at several price points. It's attractive and affordable for different demographics such as families, young professionals and retirees.
Downtown Roanoke's average rental price is around $1200+ making it 68% lower than other Virginia neighborhoods. You can find Victorian homes and colonial houses built from the 1930s to the 1960s in this area. If that's not your style, you can also find huge apartment buildings, complexes and high-rise towers here.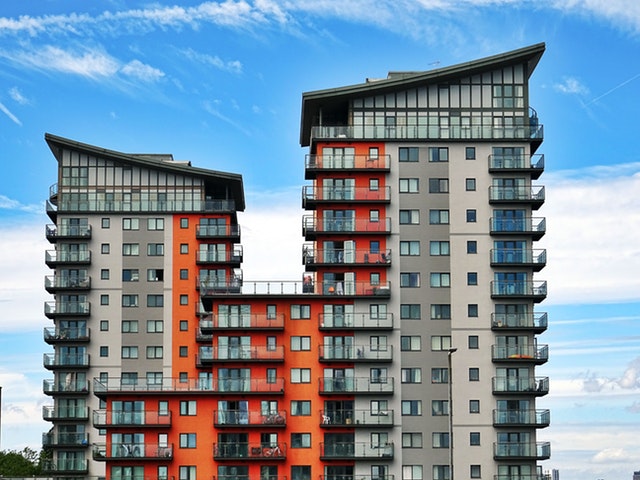 This neighborhood has many shops, parks, restaurants and breweries. Residents also love how everything is accessible by foot. Work offices, busses, train stations and supermarkets are all nearby!
Places of interest:
Science Museum of Western Virginia
Virginia Transportation Museum
Roanoke Pinball Museum
Elmwood Park
Roanoke Farmer's Market
Center in the Square
Dr Pepper Park at the Bridges
2. South Roanoke
South Roanoke, one of the oldest areas of Roanoke, is attractive to a variety of residents. This neighborhood offers plenty of rental condos, single-family homes, high rise complexes and estates. The average rental prices in this neighborhood are $1,100.
The neighborhood is serene and has a general sense of safety, perfect for those who value a calm lifestyle. That's why many retirees choose to settle here. Families also appreciate that it's close to schools, downtown and the hospital.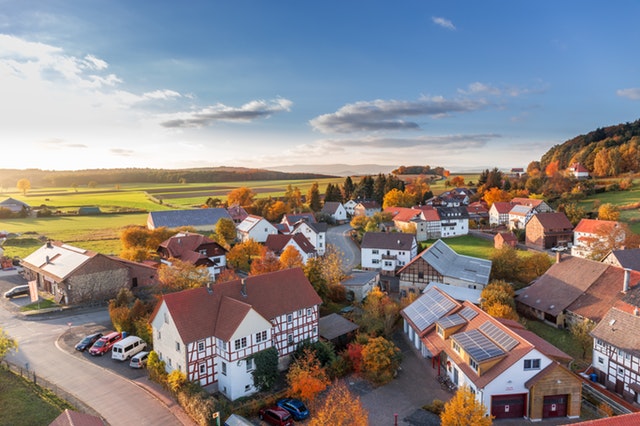 Residents love its famous Crystal Spring Avenue which offers several restaurants and shops.
Places of interest:
Sweet Donkey Coffee
The River and Rail
First Watch
Fork in the Alley
Famous Anthony's
Tony Avellino's
Townside Gardens
The Second Yard
3. Mill Mountain
Near South Roanoke, you can find Mill Mountain. Mill Mountain is famous for its local attractions such as Mill Mountain Zoo and Park. Roanoke's cultural landmark, the Mill Mountain Star, is found in this neighborhood. This star was initially created to promote Christmas shopping back in 1949. It has since then become an iconic symbol of Roanoke.
Mill Mountain is famous for Garden City, where average rental prices start at $1,000+. This rent is 81% lower than the rest of the neighborhoods in Virginia. This suburban neighborhood has a variety of home sizes, from studio spaces to medium sized homes constituting 3-4 bedrooms.
Home structures in Mill Mountain were built between the 1940s and the 1990s. This neighborhood is classified as middle income. Thirty-three percent of the population work executive jobs while the rest are in sales and services. Most residents own private vehicles to commute to their workplaces.
Places of interest:
Mill Mountain Star
Mill Mountain Zoo and Park
Mill Mountain Coffee and Tea
Mill Mountain Theatre
Milk Mountain Trailhead
Mill Mountain Wildflower Garden
Mill Mountain Discovery Center
Table 50
4. South Roanoke County
This upper middle-income neighborhood includes country club estate communities and modest homes. It's popular for its wealth of amenities such as shopping places, restaurants and accessible healthcare.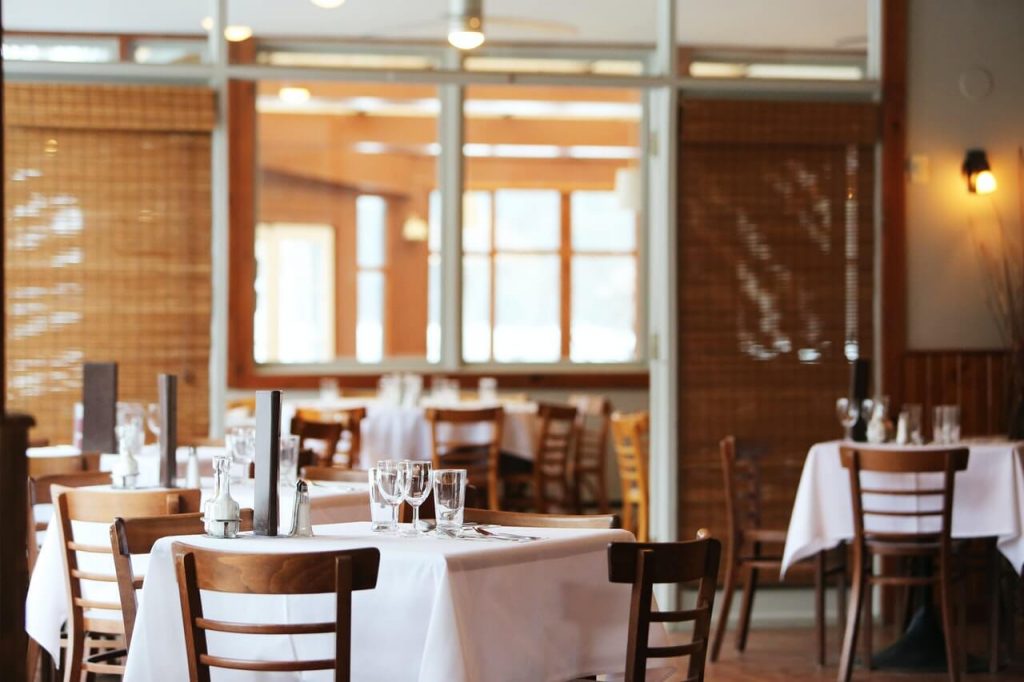 Residents appreciate its proximity to schools, grocery markets and entertainment hubs, wine bars and outdoor dining spots. South Roanoke County also offers 3 dog friendly parks!
Some of the most well-known communities in South Roanoke County include Canterbury Park, Hunting Hills, Fairway Forest and Steeplecase.
Places of interest:
Ike's Kitchen
The Brambleton Deli
South County Library
Hunting Hills Country Club
Our Daily Bread Bakery & Bistro
Kroger Wine Bar
Luigi's Italian Gourmet
El Rodeo
Elephant Walk & Restaurant Lounge
5. Salem
Salem is considered the 36th largest community in Virginia. It's deemed as a college town since the neighborhood is filled with students who attend Lewis-Gale Medical Center and Roanoke College. Much of this neighborhood's historic buildings are under conservation.
Salem offers a mix of housing to residents. Some are charming Victorian-style and colonial structure homes, while others are modern villas and mixed-used developments. Salem is an attractive neighborhood. Streets are graced with trees and ample sidewalks are available for strolling. There are also local shops and restaurants for residents to explore.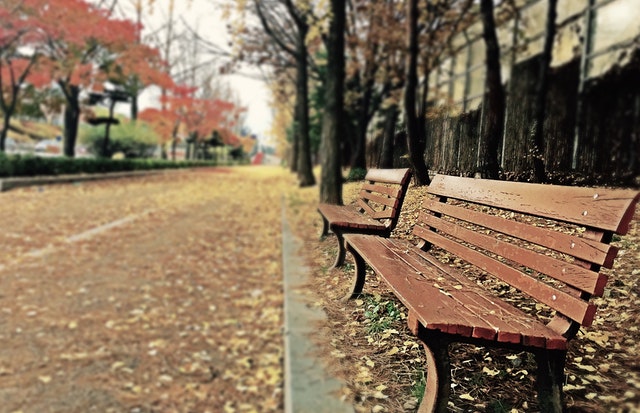 Salem is ethnically diverse and composed of different racial groups. The community is safe, quiet and welcoming. The schools are labeled as top quality and shopping centers are accessible.
Places of interest:
Blue Apron Restaurant & Red Rooster Bar
Salem Memorial Ballpark
Salem Museum
Salem Rotary Dog Park
The Hidden Valley Country Club
Salem Farmer's Market
James I Moyer Sports Complex
Bottom Line
There you have it – 5 of the best neighborhoods in Roanoke. If you're looking for Roanoke property management help, or have any further inquiries, contact JMAX Property Management today.