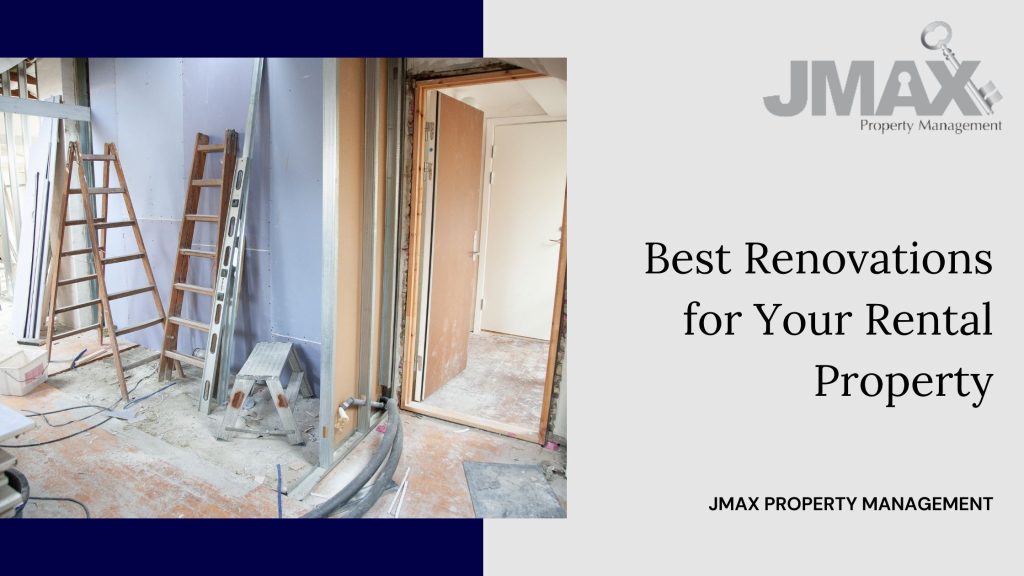 From small renovations like the installation of bathroom shower screens to larger upgrades like changing the kitchen layout, the renovation of your rental property comes with many benefits.
As a prospective or current landlord, you should consider that renters place significant weight on the visual appeal of a space. As such, the renovation of your rental property can greatly reduce vacancies and attract potential long-term tenants, boosting your ROI. Renovations can also improve the value of your rental property, should you choose to sell in the future.
Still, the question remains: what kind of home improvements or renovations are needed? What aspects are most appealing to tenants? Lucky for you, we have tips on the best renovations you can make for your rental property!
The Kitchen
You can never go wrong with renovating the look of the kitchen. With the pandemic, the kitchen has become even more important than in the past, and it's jumped in priority for renovations as a result. People all over the world have reignited their love for cooking. By renovating your kitchen, you may be able to ask for a higher than average rent.
If your kitchen has mismatched appliances, consider investing in a new set of matching appliances. This means a new oven, refrigerator, and dishwasher. For a cohesive look, consider going with devices that are of the same color as the kitchen. Not only does this improve the kitchen's functionality, but it also boosts the visual appeal.
Going for a completely new set of cabinets can be an expensive upgrade. If you're good with your hands, consider a small DIY project. Sand down the cabinets and apply a new coat of paint. You will be surprised by the complete change in the appearance of your kitchen!
Other inexpensive upgrades that we recommend include the addition of a glass backsplash and the replacement of faucets.
The Bathroom
This is a part of the property that most renters will be particularly picky about. A significant percentage of prospective tenants will be looking for a modern bathroom with up-to-date features.
To spruce up the design of your bathroom, consider the addition of more counter space or a new vanity. A new sink also serves to make your space stylish and unique. With these upgrades, your property will stand out from the competition!
There are some properties that may have a small bathroom, however. In such a scenario, you want to offer your tenant a space that prioritizes functionality. If you have a bathtub, consider replacing it with a walk-in shower. Consider installing small shelves that will provide added storage space for your tenant.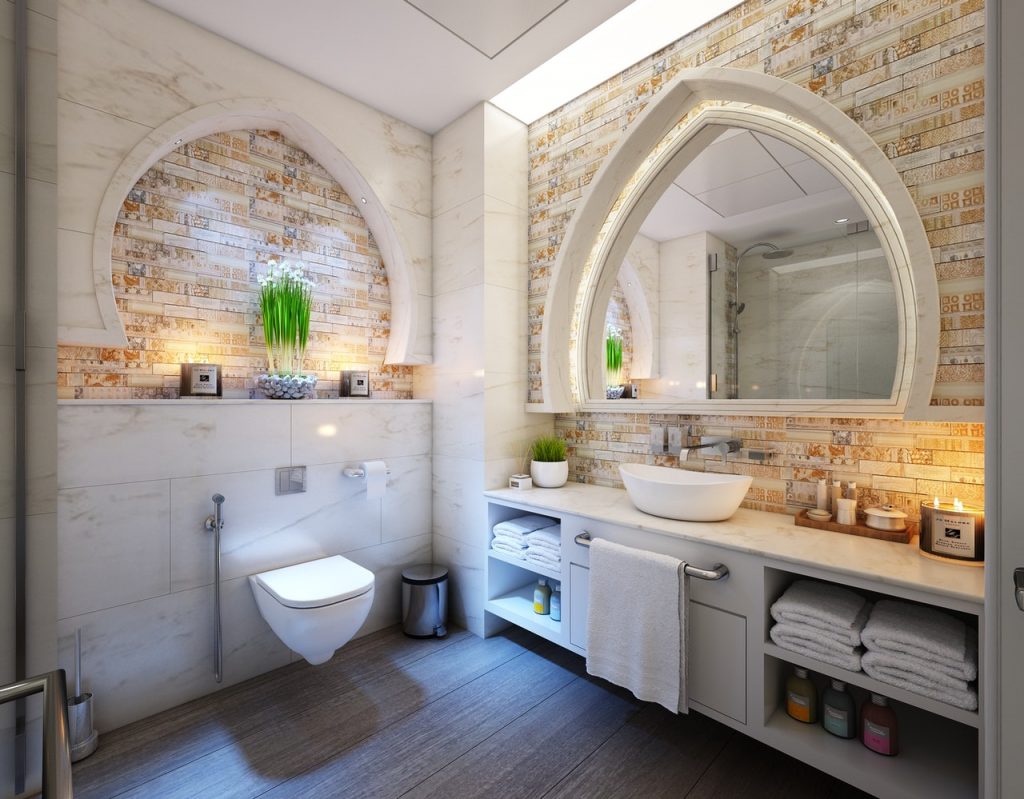 Don't Neglect the Curb
Many landlords focus on upgrading the interior fittings and features and forget the exterior aspects of their property. This often is a deal-breaker for most prospective tenants. Remember our earliest statement on renters being picky on the look and appeal of the property?
Curb-appeal doesn't have to be as pricey as you think. You can go for inexpensive and low-maintenance improvements that don't require too much attention from either you or the tenant.
Some of the options that we recommend include planting some new grass, installing brick pavers to the walkway, or giving the exterior a new coat of paint.
New Floors
Replacing your floor is bound to give the rented premises a revamped look. Our team recommends installing a hardwood option. It gives your space both a classy look yet a modern one as well.
If you don't have the funds for such a renovation, consider a new carpet. Carpets, however, require more maintenance since they trap smells and can stain easily. To add, you might find yourself replacing the carpet every time you are bringing in a new tenant.
A New Coat of Paint
You will be surprised by the effect that a new coat of paint can give your rental property. A room looks brighter and airier when the paint is touched up. However, don't go overboard in choosing the color. We recommend that you choose a neutral color that can appease any renter.
Changing up the light fixtures also usually goes well with a new coat of paint. You can install new fixtures that focus on your new choice of color.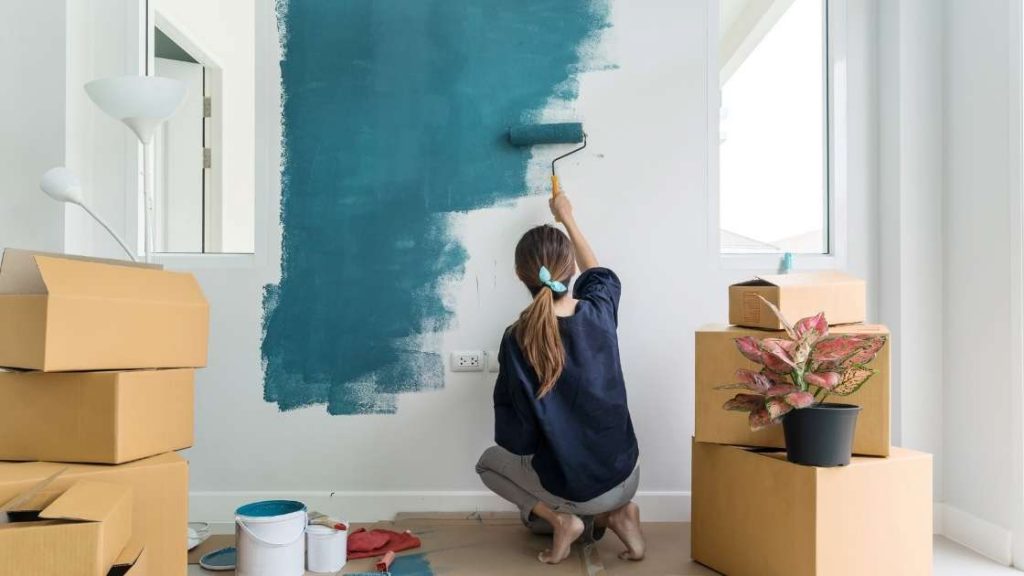 Consider an Open Floor Plan
Renters always look for properties that are keeping up with modern tastes and trends. At the moment, open plan concepts are trending. An open plan concept makes the interior feel larger than it is.
This option, however, is a slightly costly endeavor. You'd likely have to engage a professional for this task. It also takes some time to do, prolonging your vacancies.
Must-Have Amenities
If you want your property to really stand out, consider adding in the following amenities:
A dishwasher. Your tenants will appreciate the added convenience
Outdoor seating areas. With more employees working from home, the need for outdoor spaces has increased
A washer and dryer. Tenants are willing to pay extra for a unit with a washer and dryer
Bottom Line
Having a rental property isn't always easy. Not only does your property have renovation considerations, but it has to be maintained, rent needs to be collected on time, property laws need to be adhered to, and taxes need to be paid. Relieve yourself of all these burdens by calling on the leading property management company in Roanoke & Salem!
JMAX Property Management can manage all aspects of your property. You can sit back and relax as you earn passive income from your investment! Get in touch with us today to learn more about our property management services and how we can help you.